corso
OMICS TECHNIQUES FOR THE STUDY OF CULTURAL HERITAGE
Developments, challenges, and successes
A summary of the course
3 modules in live-streaming
June 19, 2023- 13:30-17:30
June 20, 2023- 13:30-15:30
June 20, 2023- 15:30-17:30
Language: ITALIAN
Attestato di partecipazione
Objectives
Provide basic knowledge of protein, lipid, and polysaccharide materials used in cultural heritage in terms of classification, composition, and properties
Impart skills related to the theoretical principles of proteomics, lipidomics, and glycomics for the study of cultural heritage
Illustrate instrumentation and analytical methodologies used in the study of protein, lipid, and polysaccharide materials using omics techniques
Highlight potential and limitations of the instrumental techniques and analytical methodologies illustrated
Present relevant case studies on the application of omics techniques for the study of cultural heritage
Description
Materials used in the past for historical artifacts and works of art have always been the subject of intense study. Recent technological advances in analytical chemistry and mass spectrometry have enabled the development of new methodologies adapted to the study of biomolecules present in both art objects and archaeological finds. Among these, omics techniques, such as proteomics, lipidomics and glycomics, have made it possible to reach previously unattained levels of information on proteins, lipids, and polysaccharides present in artistic and archaeological artifacts. In this course, the theoretical principles of each methodology will be presented, followed by the illustration of specific case studies.
Lecturers
See BIO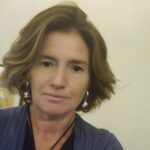 Leila Birolo
Leila Birolo è Professoressa Associata in Biochimica presso l'Università degli Studi di Napoli Federico II. La sua attività scientifica è focalizzata sull'applicazione della proteomica allo studio dei beni culturali e all'analisi di componenti organici in manufatti di interesse archeologico e artistico. Ha esplorato diversi aspetti della chimica delle proteine fino allo studio delle proteine antiche nei beni culturali, dedicandosi allo sviluppo di strumenti per l'identificazione micro-invasiva di proteine e per la ricerca di biomarker di invecchiamento nelle proteine antiche. Ha pubblicato numerosi articoli sulla proteomica applicata ai beni culturali, presentando gli esiti delle sue ricerche a convegni nazionali ed internazionali.
See BIO
Ilaria Degano
Ilaria Degano è Professoressa Associata in Chimica Analitica presso l'Università di Pisa. La sua ricerca è focalizzata sullo studio e sulla caratterizzazione di materiali organici naturali e sintetici in opere d'arte mediante tecniche cromatografiche e di spettrometria di massa. Ilaria è interessata, in particolar modo, all'indagine di coloranti e pigmenti, ma anche resine terpeniche, proteine e lipidi in residui archeologici amorfi. Ha sviluppato metodologie analitiche e strumentali basate su GC/MS, HPLC-DAD-FD e HPLC-MS/MS per scopi diagnostici e per lo studio dei processi di invecchiamento. É autrice di oltre 100 pubblicazioni scientifiche, tra cui libri e capitoli dedicati al patrimonio culturale.
See BIO
Clara Granzotto
Clara Granzotto è Associate Conservation Scientist presso l'Art Institute di Chicago. Ha conseguito il suo dottorato in Scienze Chimiche presso l'Università Ca' Foscari di Venezia e l'Università di Lille in Francia. Ha ottenuto assegni post dottorali presso il Center for Scientific Studies in the Arts alla Northwestern University (USA), presso il dipartimento scientifico del Metropolitan Museum of Art a New York e ha vinto una Marie Curie Individual Fellowship presso l'Università di Copenhagen. Clara è specializzata nell'analisi di leganti pittorici mediante tecniche di spettrometria di massa, con un'attenzione specifica ai materiali proteici e polisaccaridici.
Related courses